Challenge
Although heart disease usually affects older adults, many aren't aware that it normally STARTS early in life, making primary prevention efforts necessary from childhood. Scott Ramey, now Ago Vita's chairman, approached us last year shortly after the passing of his dear friend, Andrew Holmes due to a sudden heart attack. Scott and his board set out to create an organization to honor their friend's life while raising awareness for early heart disease. We were tasked with creating the brand new organization's brand identity including curating their brand story, writing a succinct tag line and designing a brand mark and supporting graphic elements.
Solution
Ago Vita means "live life" in latin, and the board selected the name of their organization because it exemplifies Andrew and is a tribute to the strong way he led his life. We developed the supporting tagline "for the heart" to further establish this sentiment and reinforce the purpose of the organization, heart disease awareness. Since the name was so meaningful and important to the group, we created an identity that utilizes its initials "AV." This identity system was applied to promotional and sponsorship materials, business cards and finally to Ago Vita's Web site.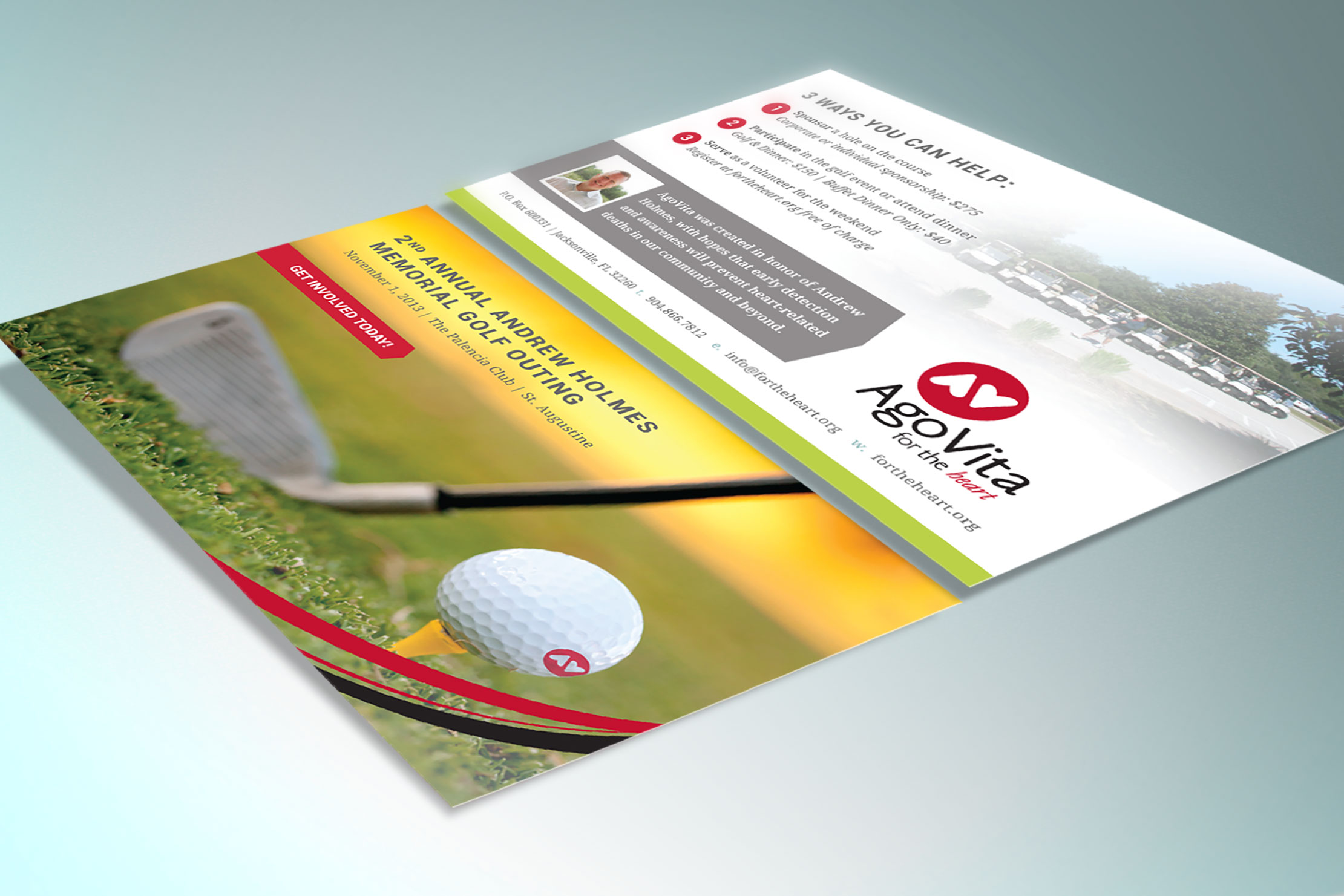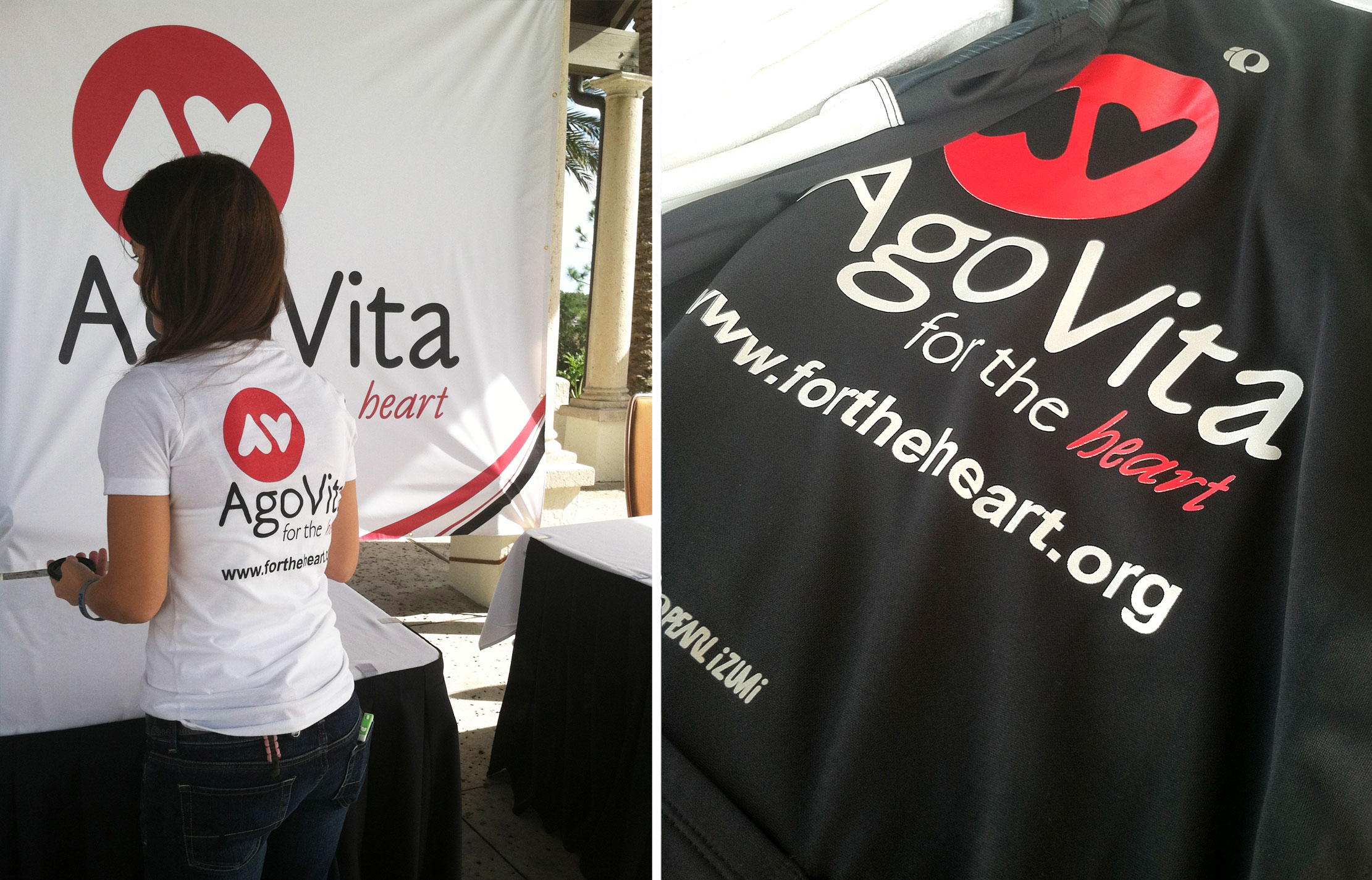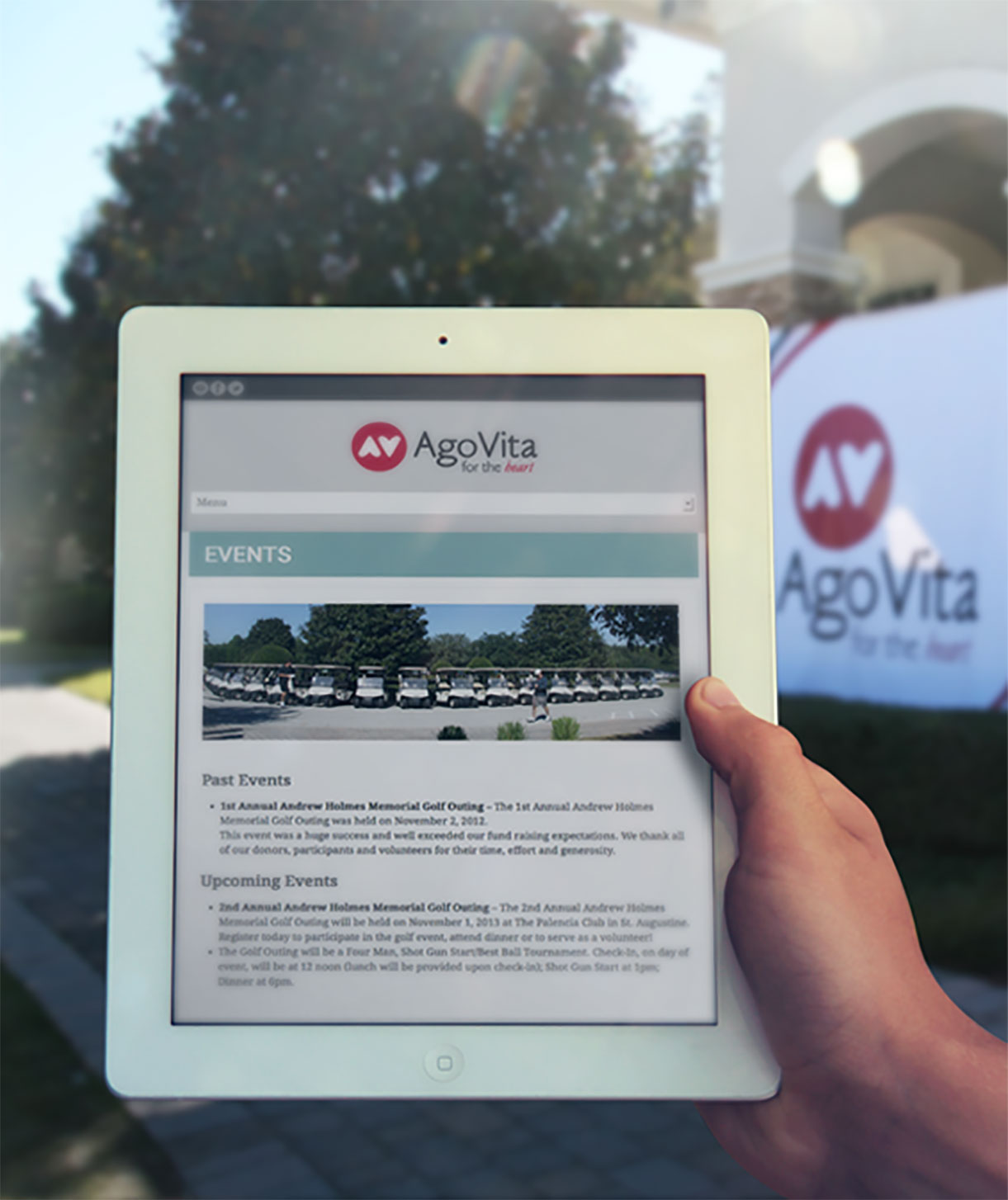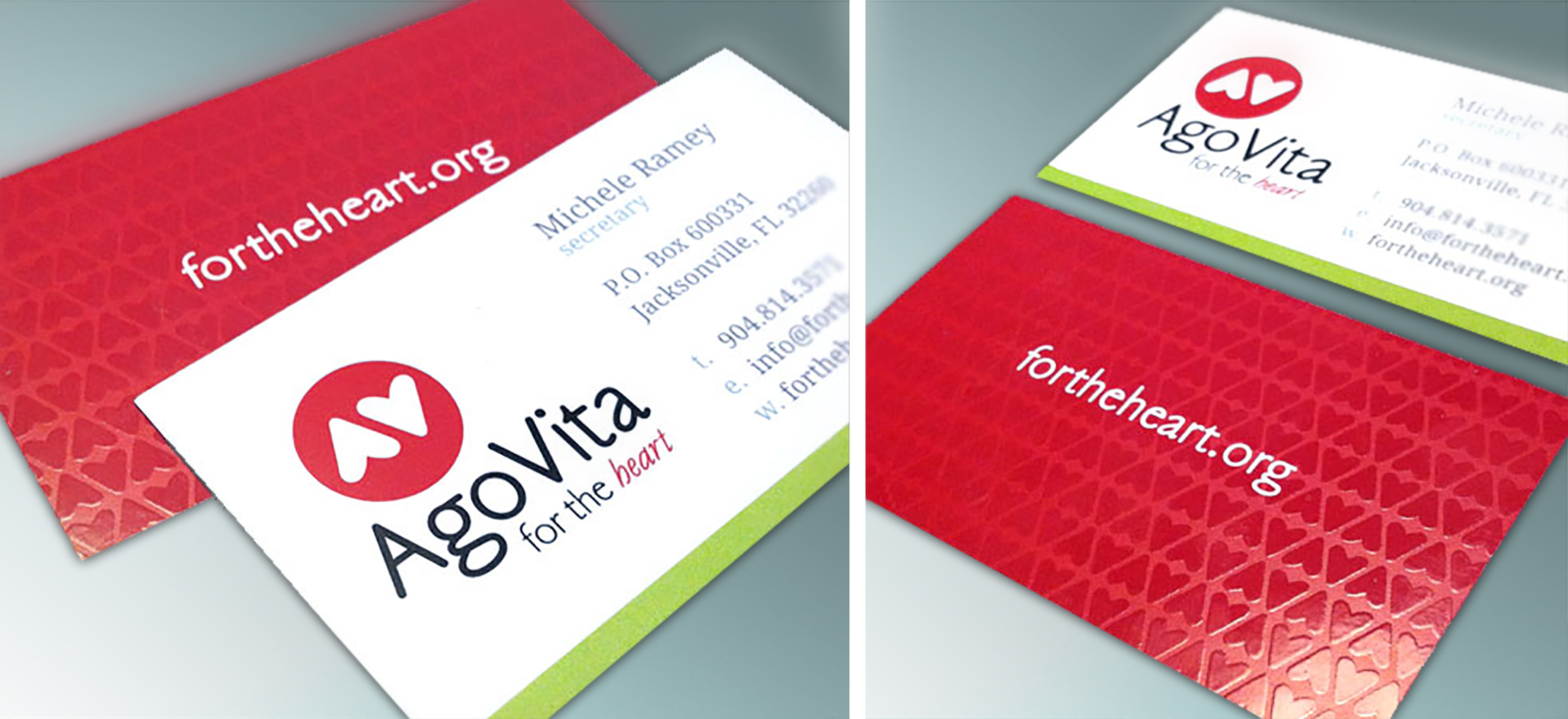 Ready to get started on your project?