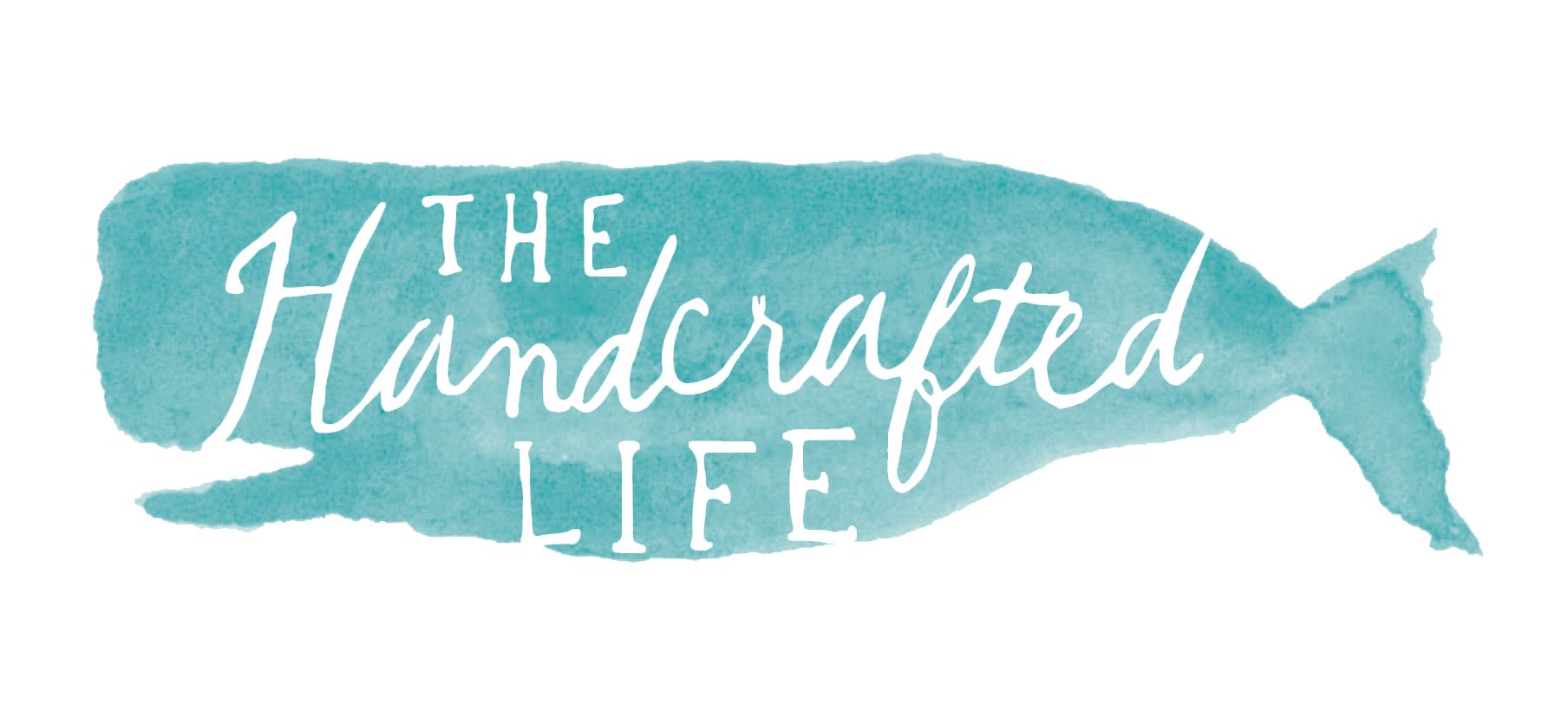 The Handcrafted Life is a St. Augustine Beach boutique offering re-finished furniture, home décor & art created by local artists.
Challenge
As a brand new boutique in Saint Augustine Beach, The Handcrafted Life was seeking to raise awareness about their grand opening and attract target customers (33-65, upper-middle to upper-class with a fun, chic style) to make repeat purchases and participate in The Handcrafted Life activities and classes. We were tasked with creating a logo and supporting messaging and elements to support their vision of an approachable, yet stylish establishment offering handcrafted coastal furniture and decor.
Solution
It only makes sense for a boutique that specializes in handcrafting every piece in their store to have a visual identity that shows its handmade origins. The Handcrafted Life logo is a combination of watercolor illustration and hand-lettered script. The whale and sophisticated color palette represent the coastal lifestyle. This identity system will stake a position in the crowded "refinished furniture" market to set The Handcrafted Life apart as the go-to shop for upscale coastal decor.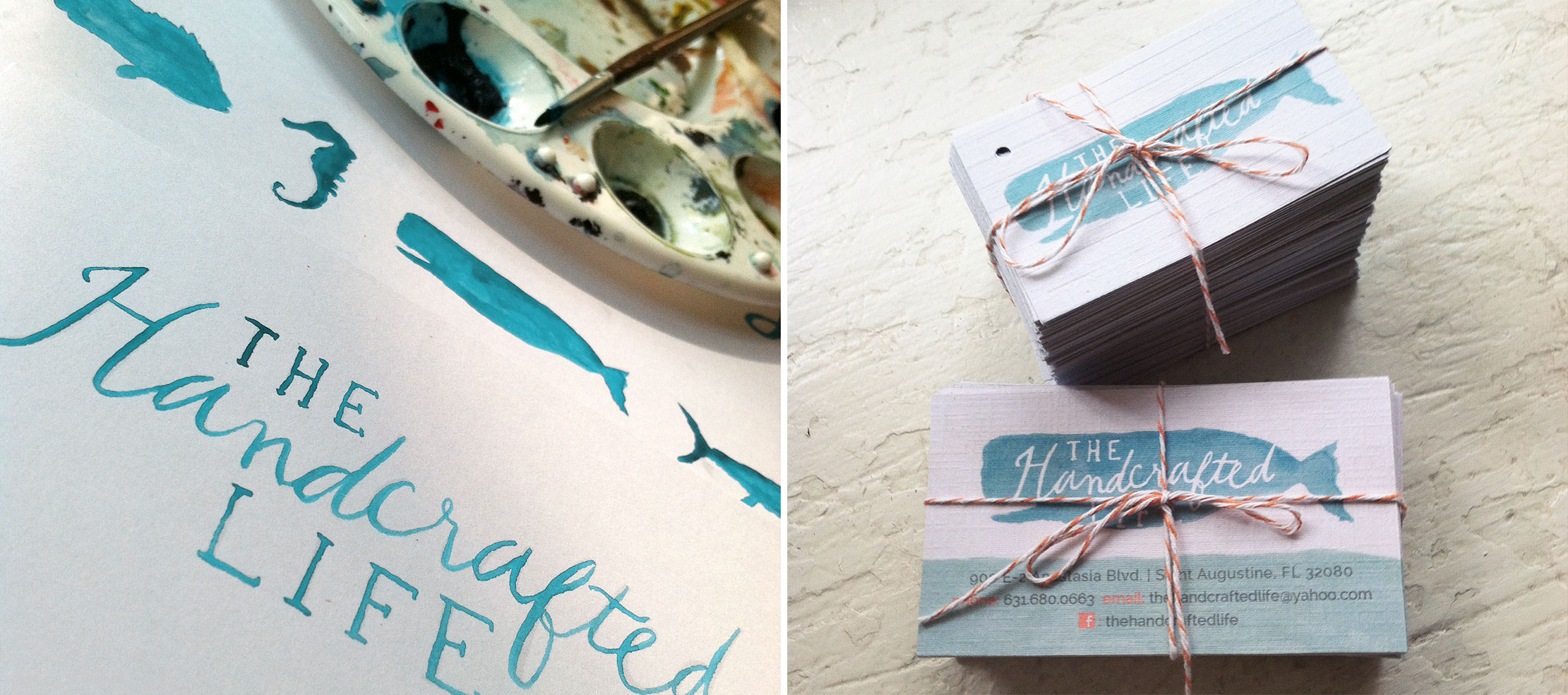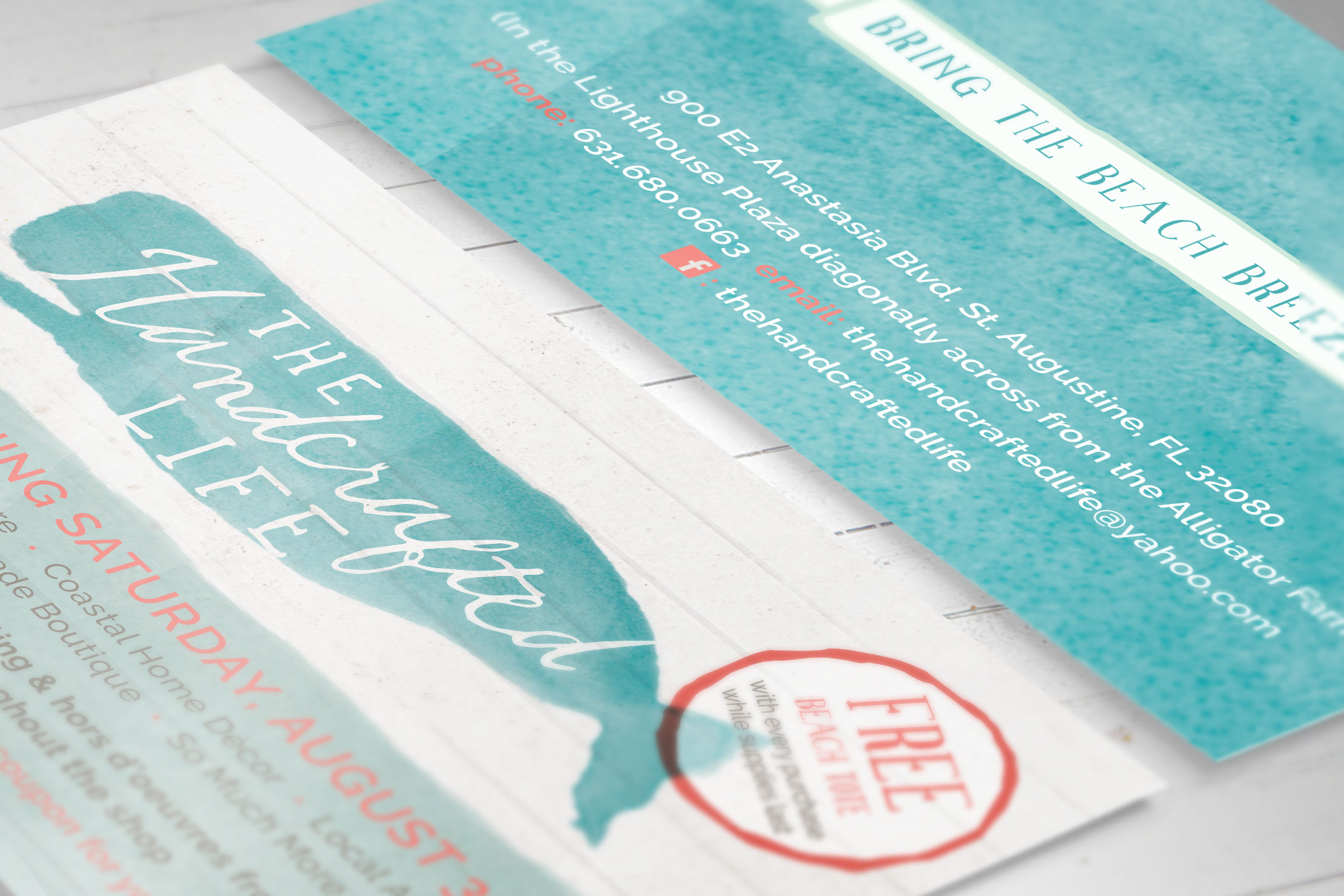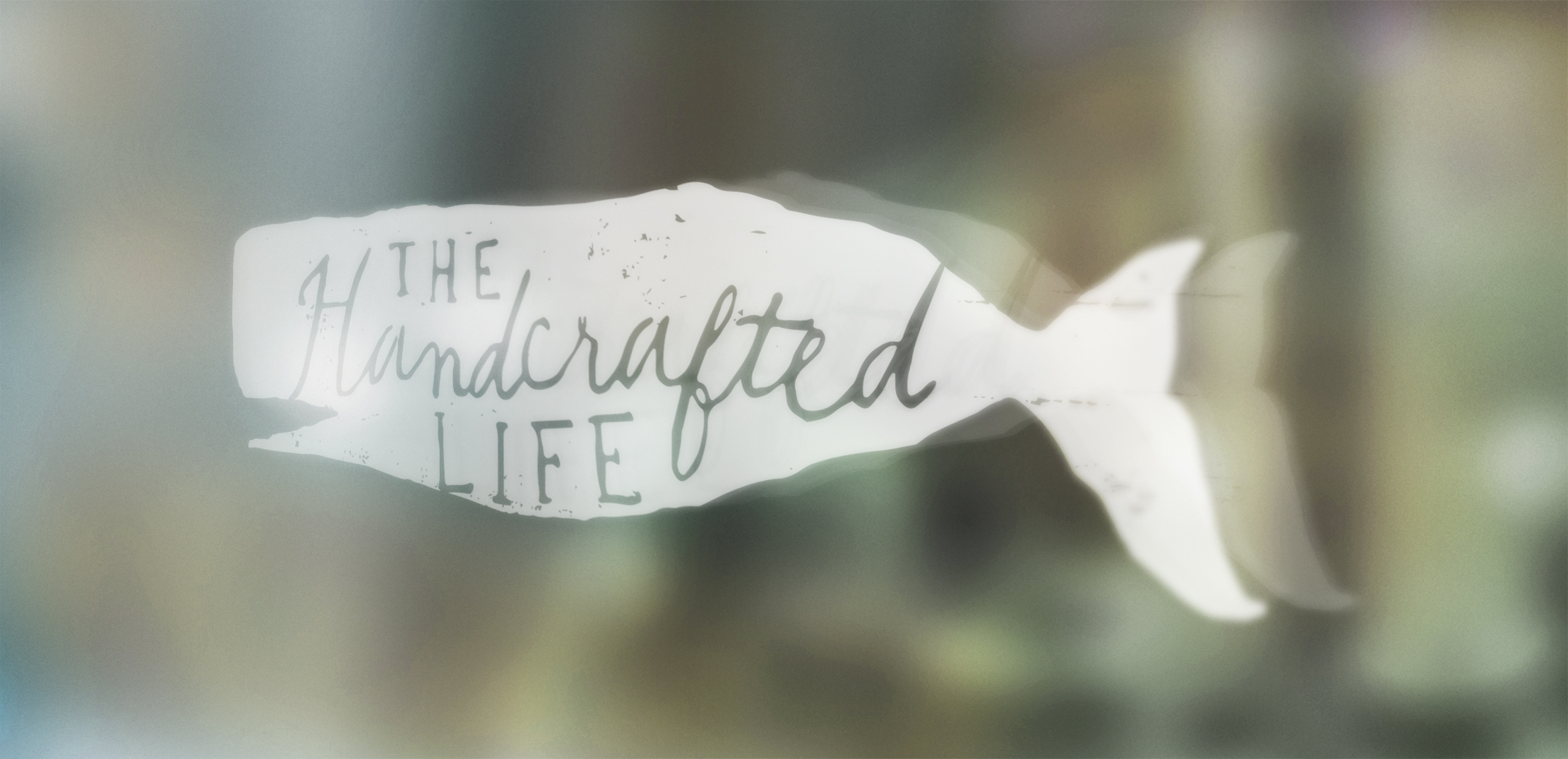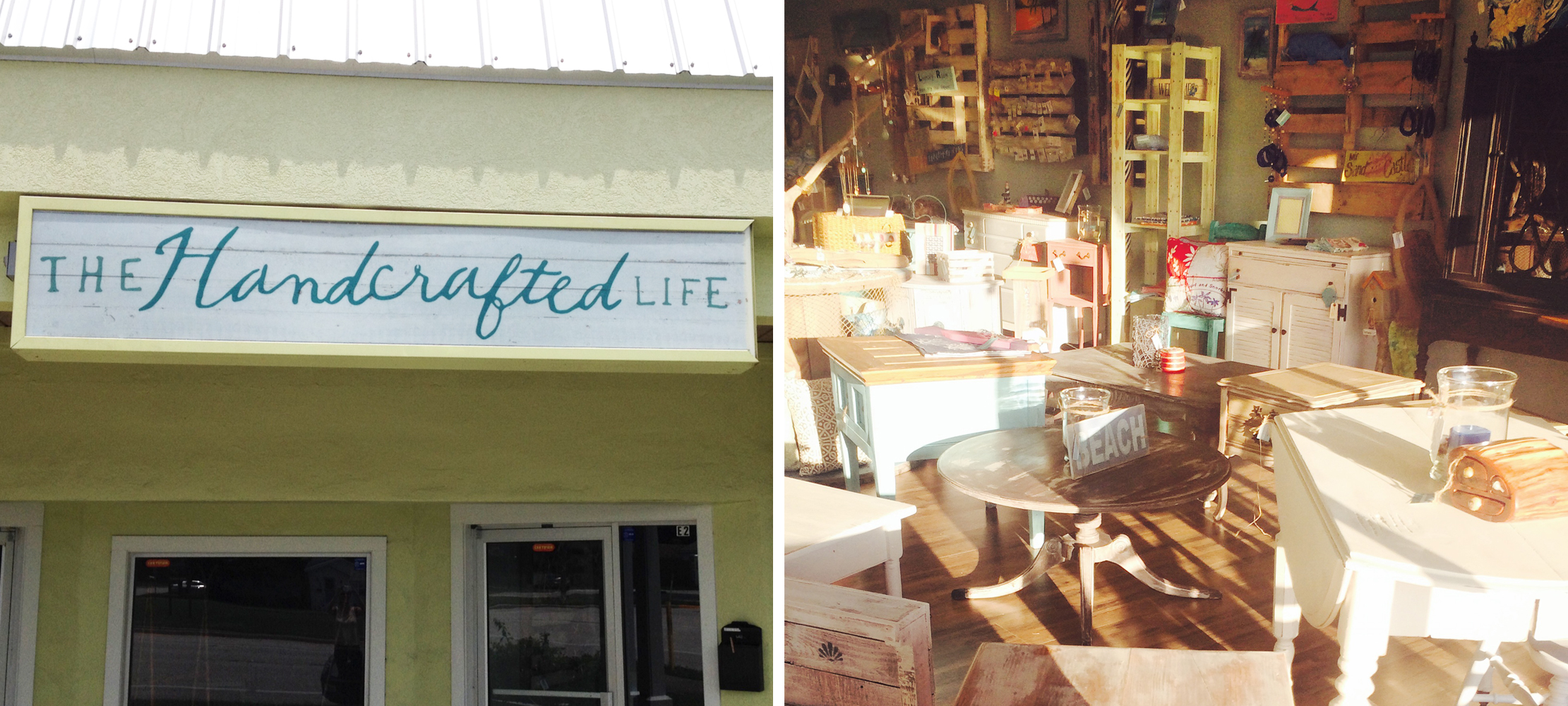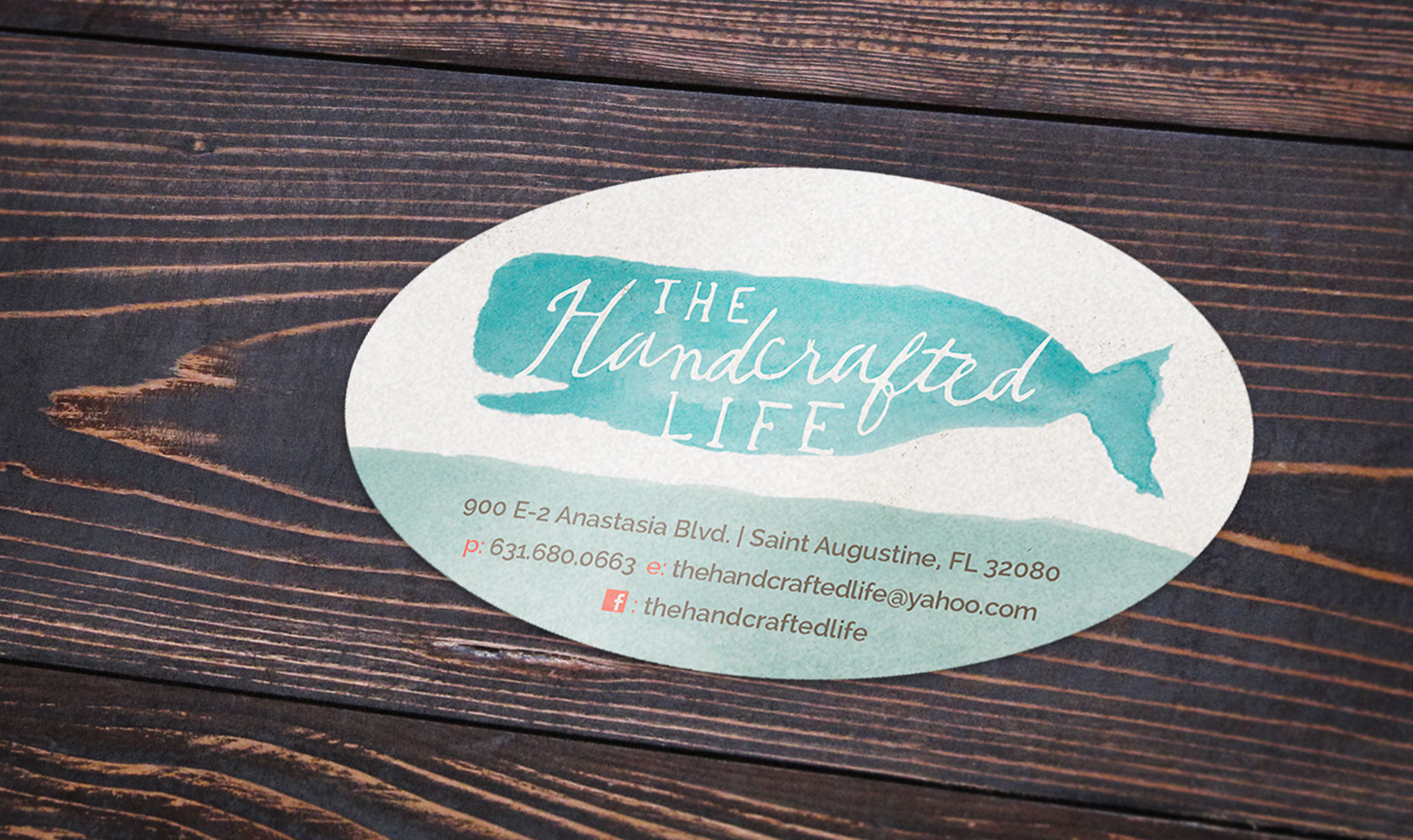 We were a very new business that had only been opened for about 2 weeks. We had a vision in mind but were struggling to make it come alive.
I had seen examples of Jamie's work and knew she would get us exactly what we wanted. Our only hesitation was putting out the money for it. Being so new with our business, we didn't have the funds to pay outright for all of the graphic design work we needed. Our goal was to start up our business without being in debt from the start… which is a very hard thing to do. Jamie helped us achieve that by allowing us to be on a monthly payment plan with her.
Once Jamie created our logo and brought our vision to life, the whole "feel" and "look" of our shop really came together. Many customers have commented on how "professional" our shop is and how they absolutely love our logo, colors, style, and the feeling they get when they come in to our shop. Our facebook page is beautiful because of the profile picture and cover photo Jamie created. It helps that our logo is repeatedly being seen by people. When we run ads in local magazines, our logo and colors are consistent with those that are in our shop on our tags, business cards, facebook page, flyers, etc. I think that really helps to create a name for yourself and your image starts to look familiar to people!
I love how Jamie nails it the first time on everything we ask for. She really gets a good idea of what you are looking for and brings it to life. She is super easy to work with and is very responsive to anything you need or any questions you have. I feel more confident in our business because of the work Jamie has done for us! We can't thank her enough! Samantha DeLuca
Ready to get started on your project?