Challenge
Jeff had a successful and growing wealth management company when he decided to hire us for brand identity. The business didn't have a consistent visual identity. Most of his business came from referrals, but he wanted to get the word out beyond his existing clients and establish an identity that would instill a sense of reliability and trust for current customers and prospects.
Solution
Thorsen Wealth Management is a firm that is family-focused, and aims to lead clients down the right financial path. We took the "financial path" concept and applied it to a logo mark that combines the "T" of Thorsen with a path element, creating a memorable icon. This idea was then carried through marketing materials, presenting the identity to the proper audience.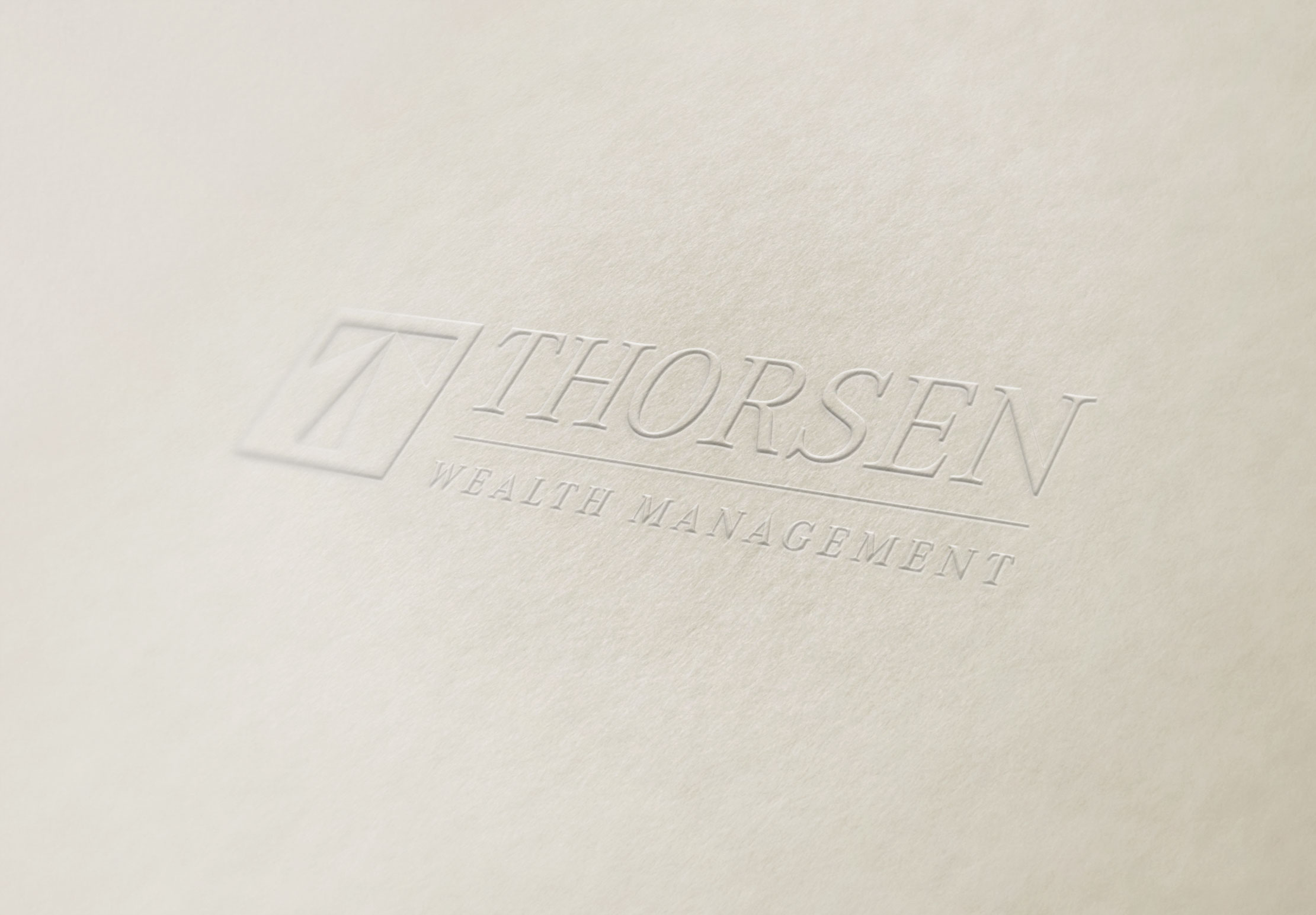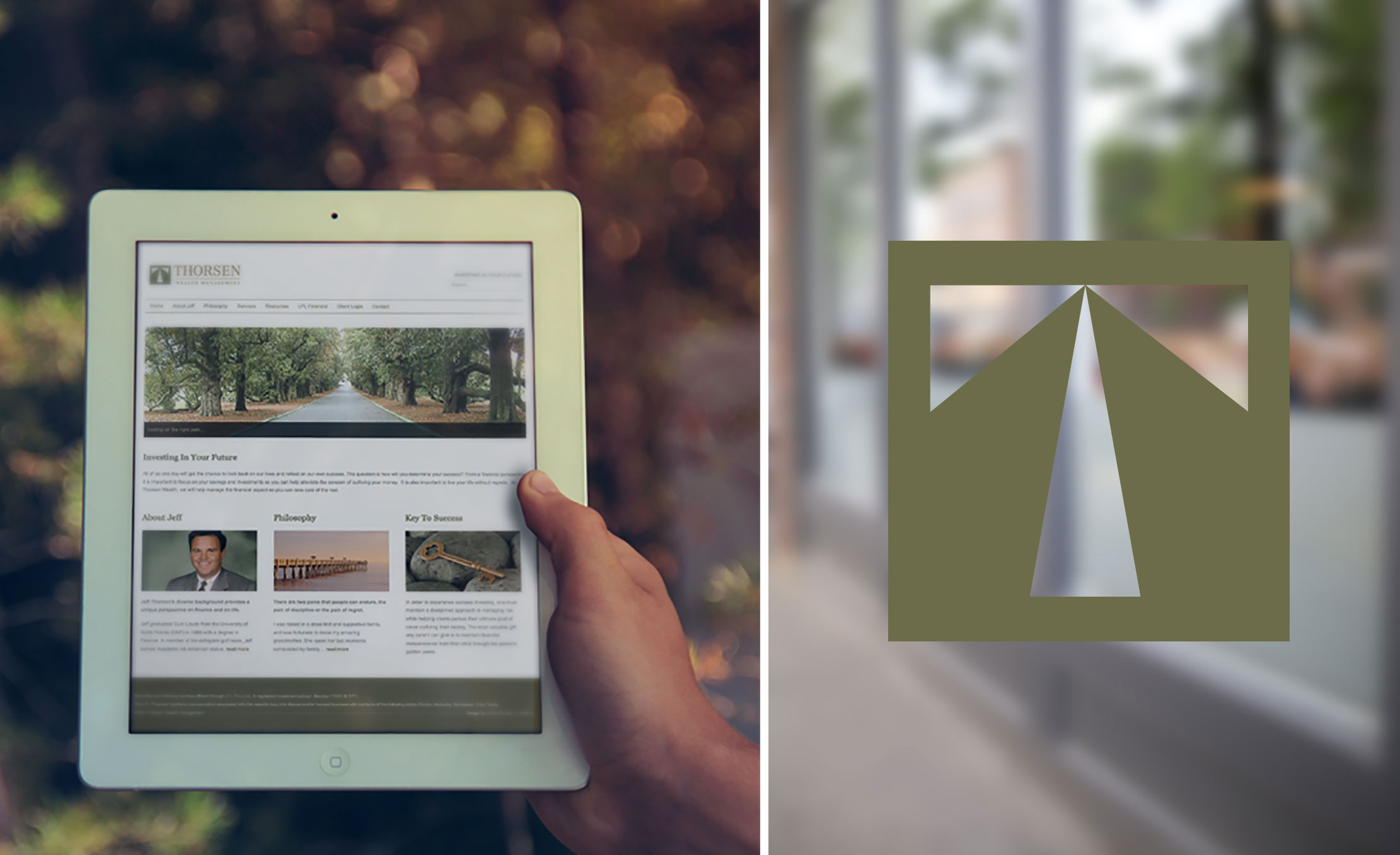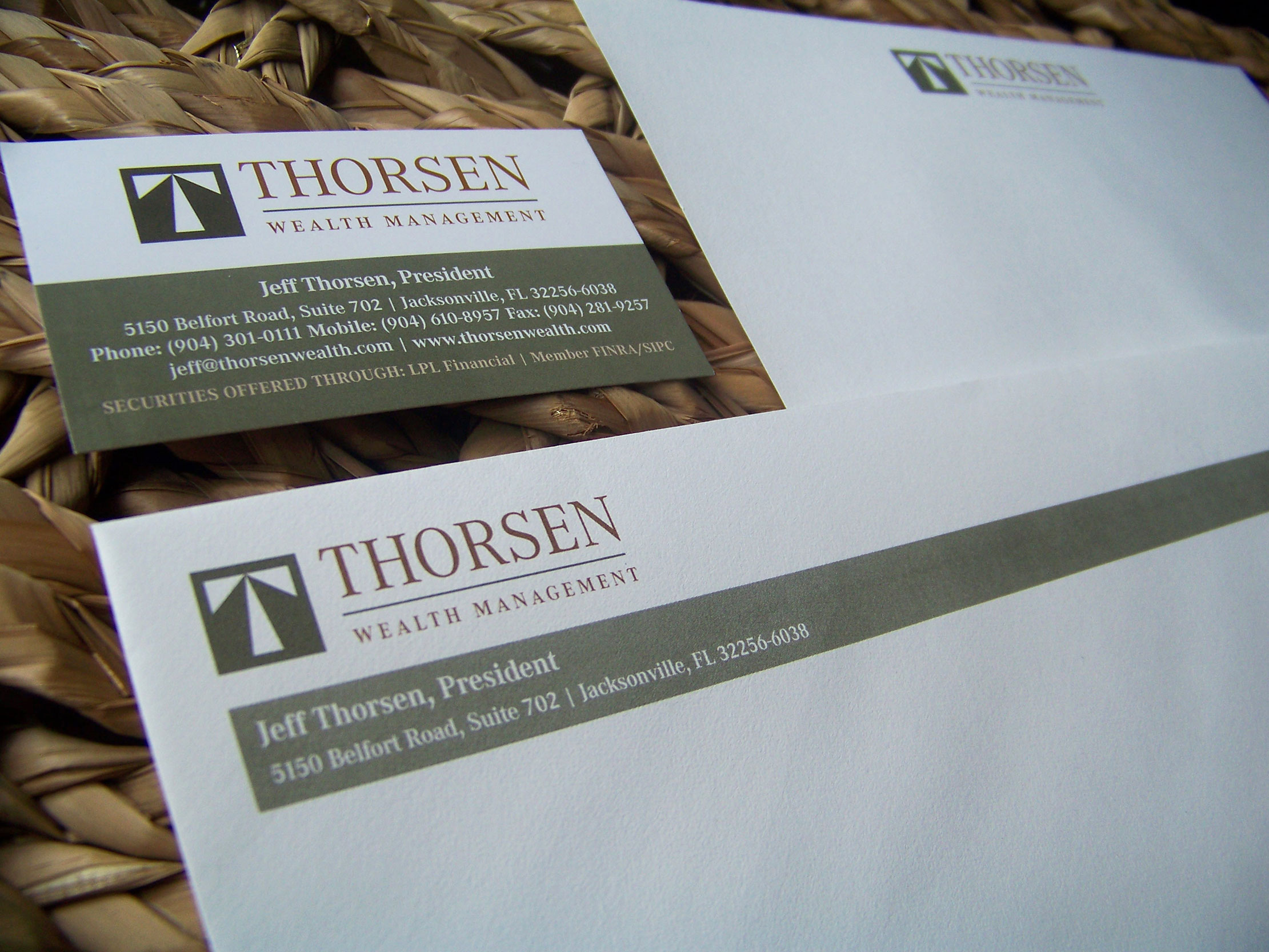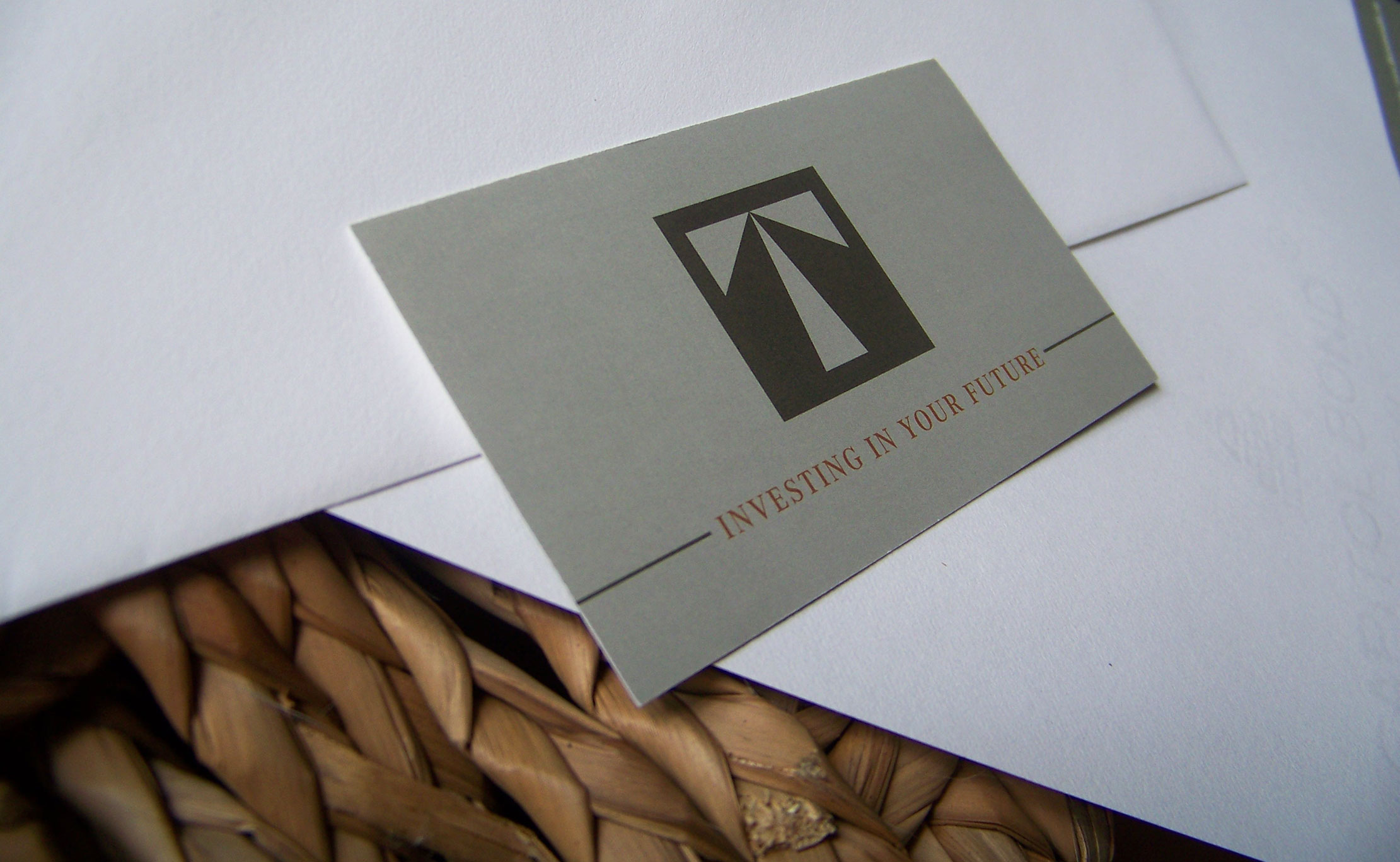 Before working with Jamie I had no business identity other than my reputation from my clients. I needed to brand my name and business so prospective clients would be able to do their due diligence on myself.
I knew that branding had to be done but I had put it off in the past because the process seemed a little daunting to me.
The process resulted in an identity and a web presence that seemed to legitimize my business. It is something that I am now proud to "advertise." I wouldn't hesitate to recommend Jamie to my colleagues. Jeff Thorsen
Ready to get started on your project?