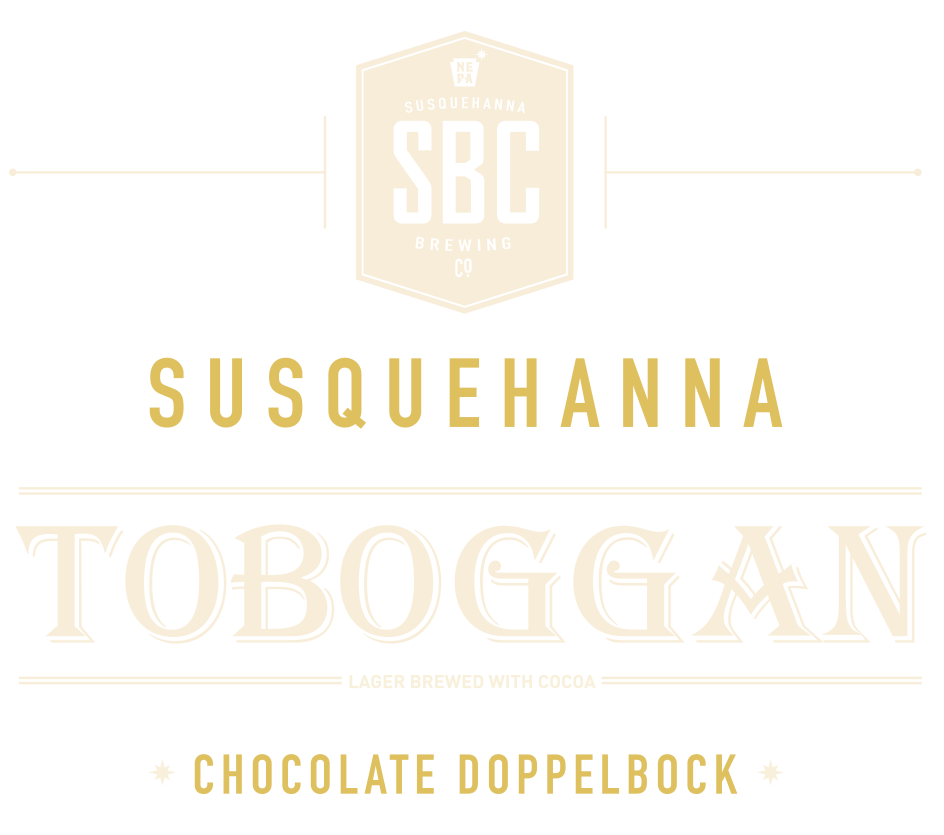 The perfect end to a winter day, Toboggan Chocolate Doppelbock is Susquehanna Brewing Co.'s yummy, limited-run winter seasonal, a rich amber lager brewed with cocoa. Kick your feet up and enjoy it in front of a glowing fireplace.
Challenge
As a premium product with high-end ingredients, Susquehanna Brewing Co. aimed for Toboggan Chocolate Doppelbock's brand identity to appeal to craft beer drinkers, holiday gift-buyers and party-goers alike. We needed the product to stand out on the shelves among other winter brews with their dark, heavy colors and holiday messaging while still feeling festive, special and "wintery."
Solution
Toboggan's messaging and visual identity evokes a winter evening the lodge, enjoying a beer while watching others partake in outdoor fun from your warm cozy spot by the fire. The color palette juxtaposes the typical "holiday" cliche with a calming mix of teals, gold and ivory and the visuals harken back to "the good old days." The "giftable" 22 oz. bottle is adorned with shiny gold foil, that begs to be cracked open for a toast.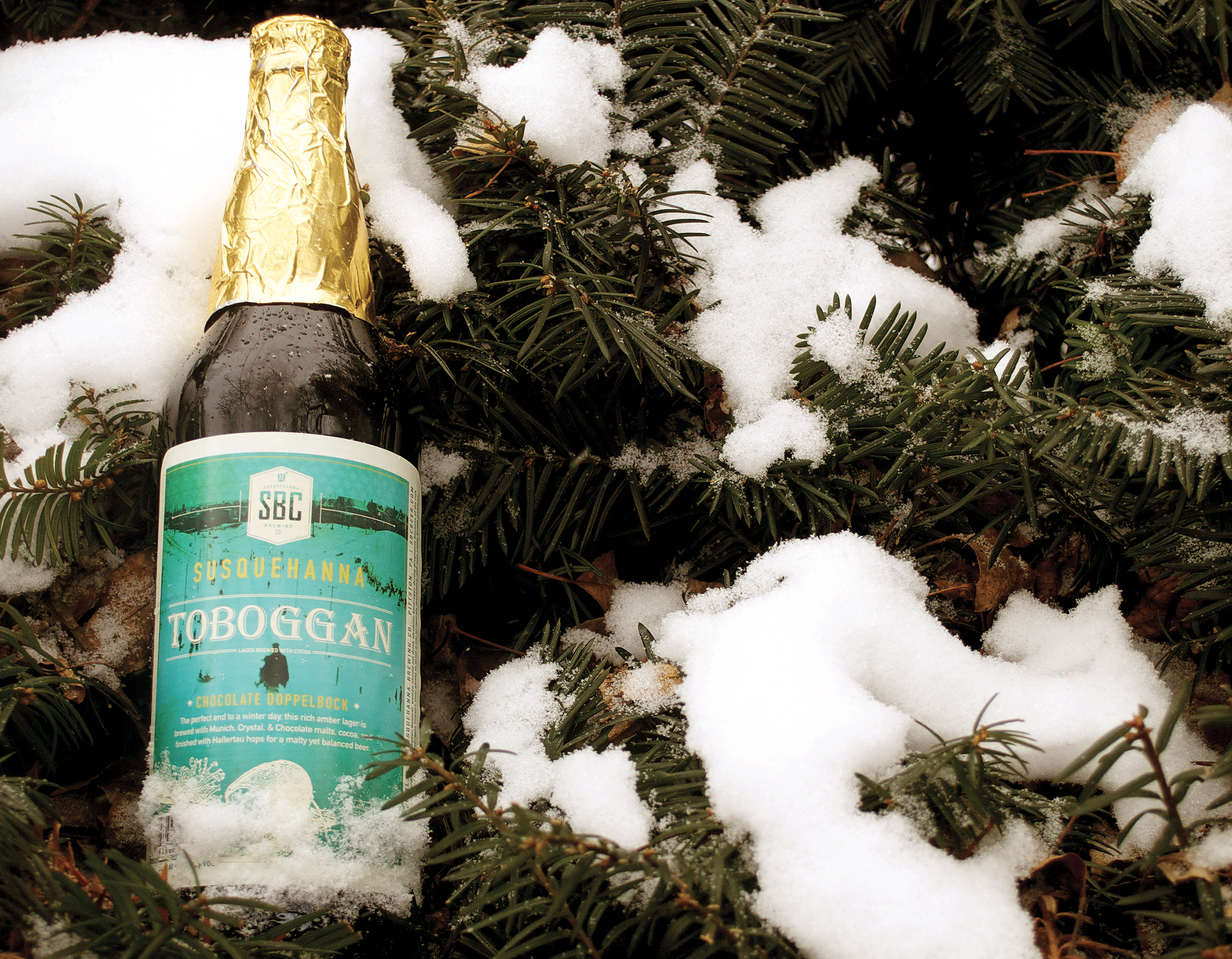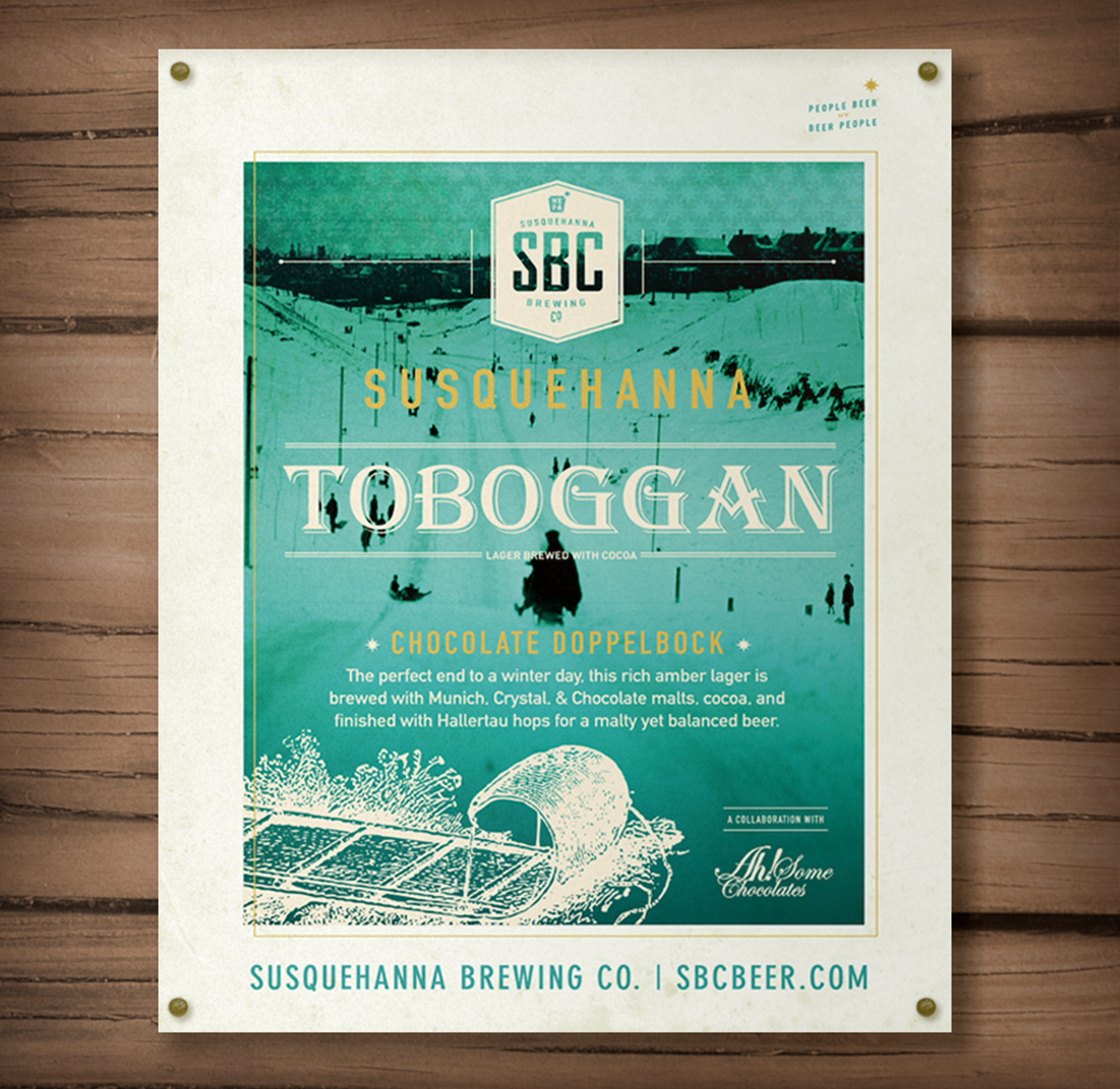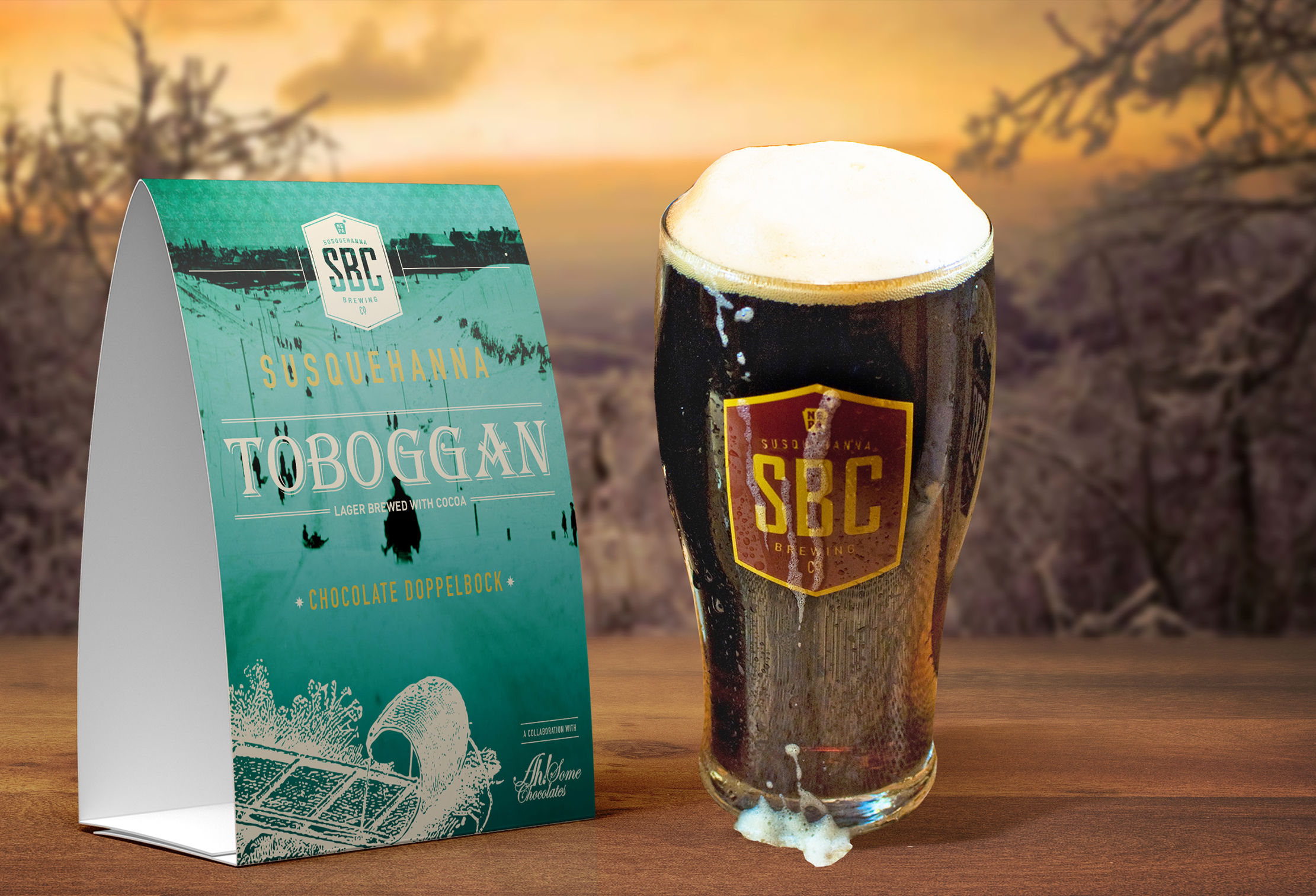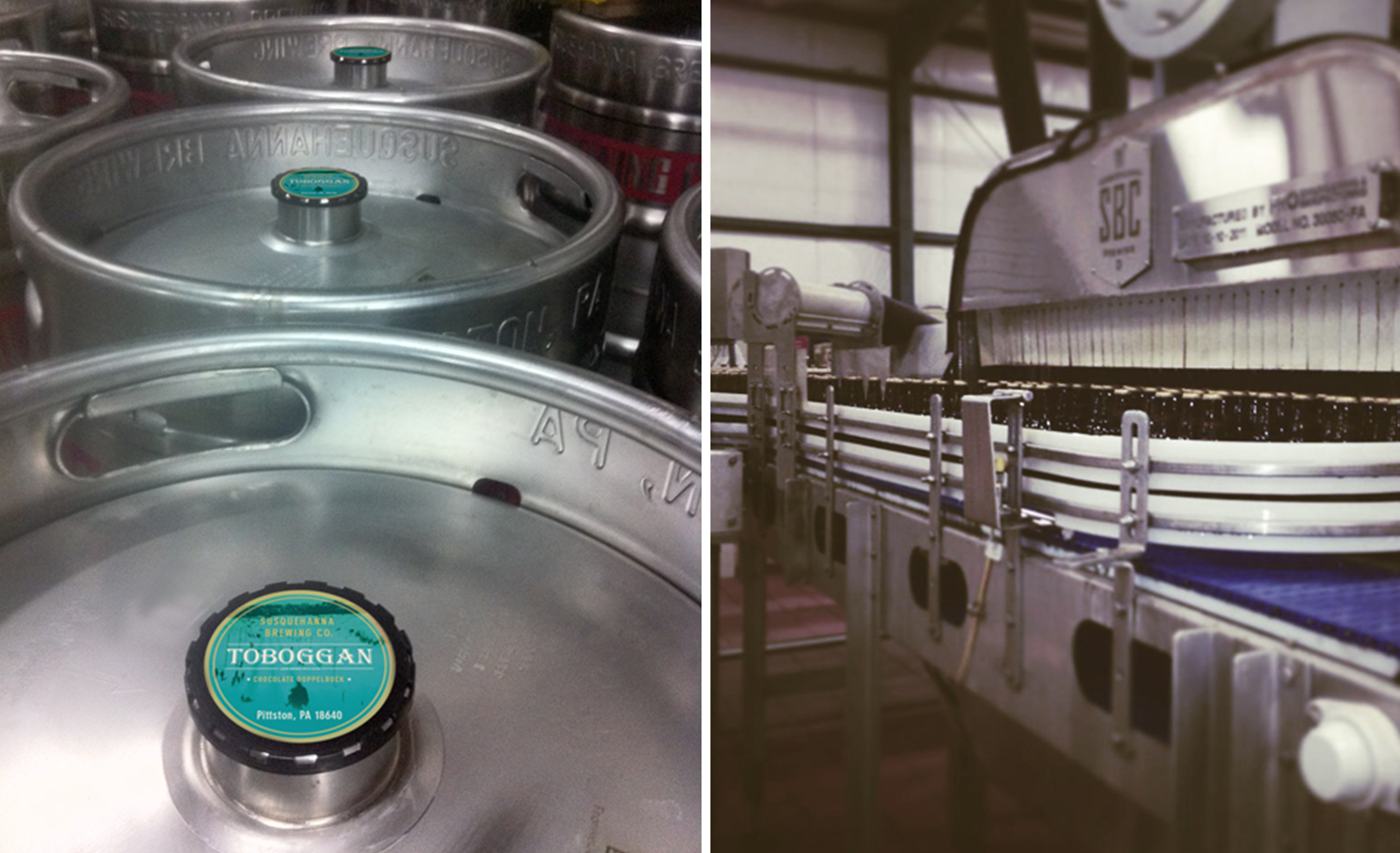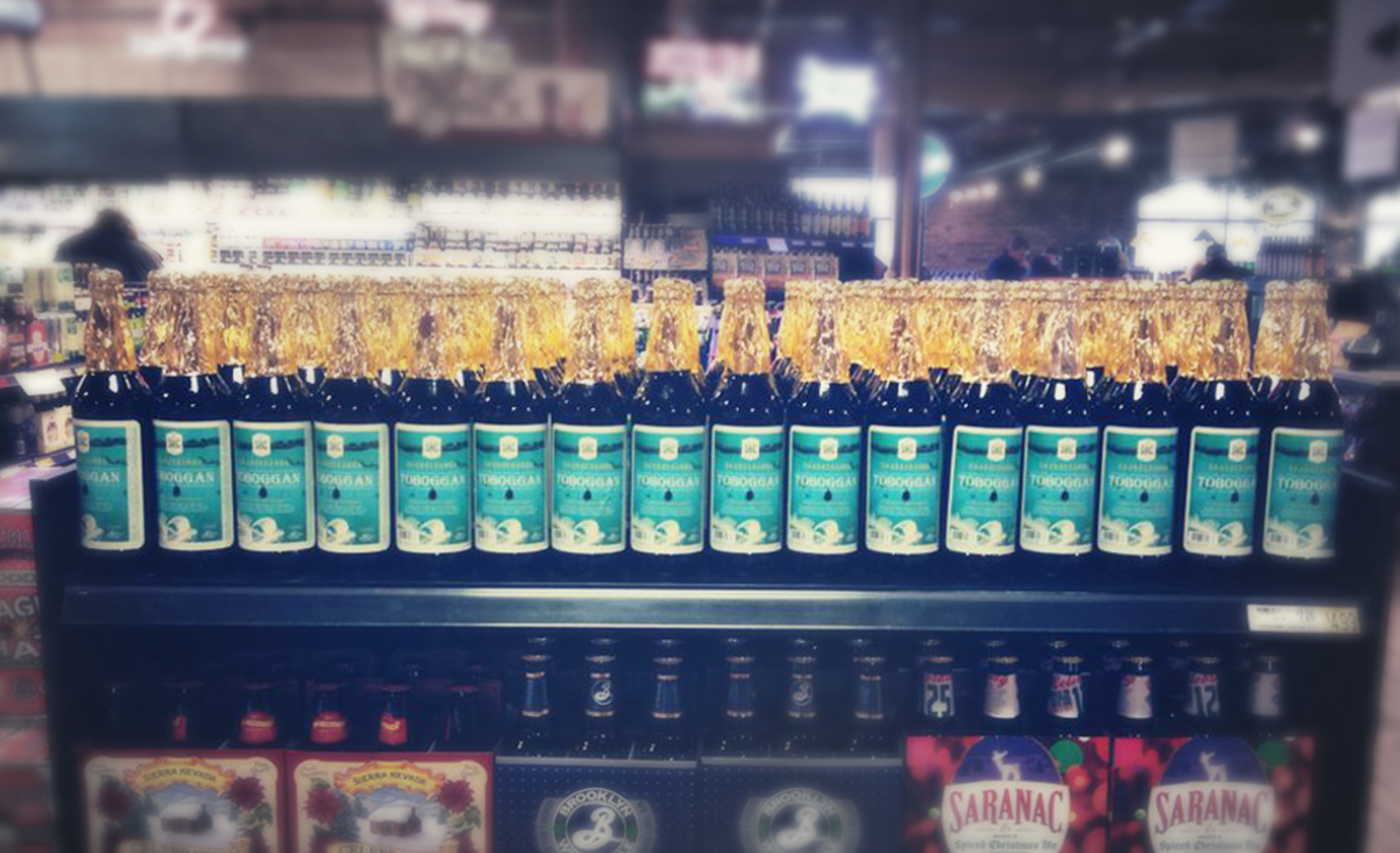 Ready to get started on your project?